Buy it here!
Often the finest artists do not make the best teachers. Many frustrated college students know this all too well as they suffer through unstructured classes with inexperienced teachers or graduate student instructors. In these situations, it is easy to blame the teachers. But the problem is largely institutional: most students graduating with MFA degrees receive little or no instruction in teaching art. If you find yourself in this predicament as teacher or student, this book is for you.
The first book to provide a comprehensive guide for teaching college-level art, The Art of Teaching Art is the culmination of respected artist and instructor Deborah Rockman's nearly three decades of teaching experience. Believing that drawing is the backbone of all of the visual arts, she begins with a complete explanation and illustrations of drawing concepts that apply to any subject matter - composition, sighting processes, scaling techniques, and methods for linear and tonal development. She then applies these drawing principles to every artist's most important and challenging subject, the human figure. After an extended section on understanding and teaching perspective, the focus of the book shifts to the studio classroom itself and the essential elements that go into making an effective learning environment and curriculum. From preparing materials lists and syllabi, to setting up still-lifes, handling difficult classroom situations, critiquing and grading student artworks, and shooting slides of student artworks, she leaves no stone unturned.
The Art of Teaching Art is the guide every new or experienced teacher of college-level art must have. Its helpful suggestions and numerous examples of student work from Rockman's classes will impart confidence to the inexperienced and fresh inspiration to veteran instructors.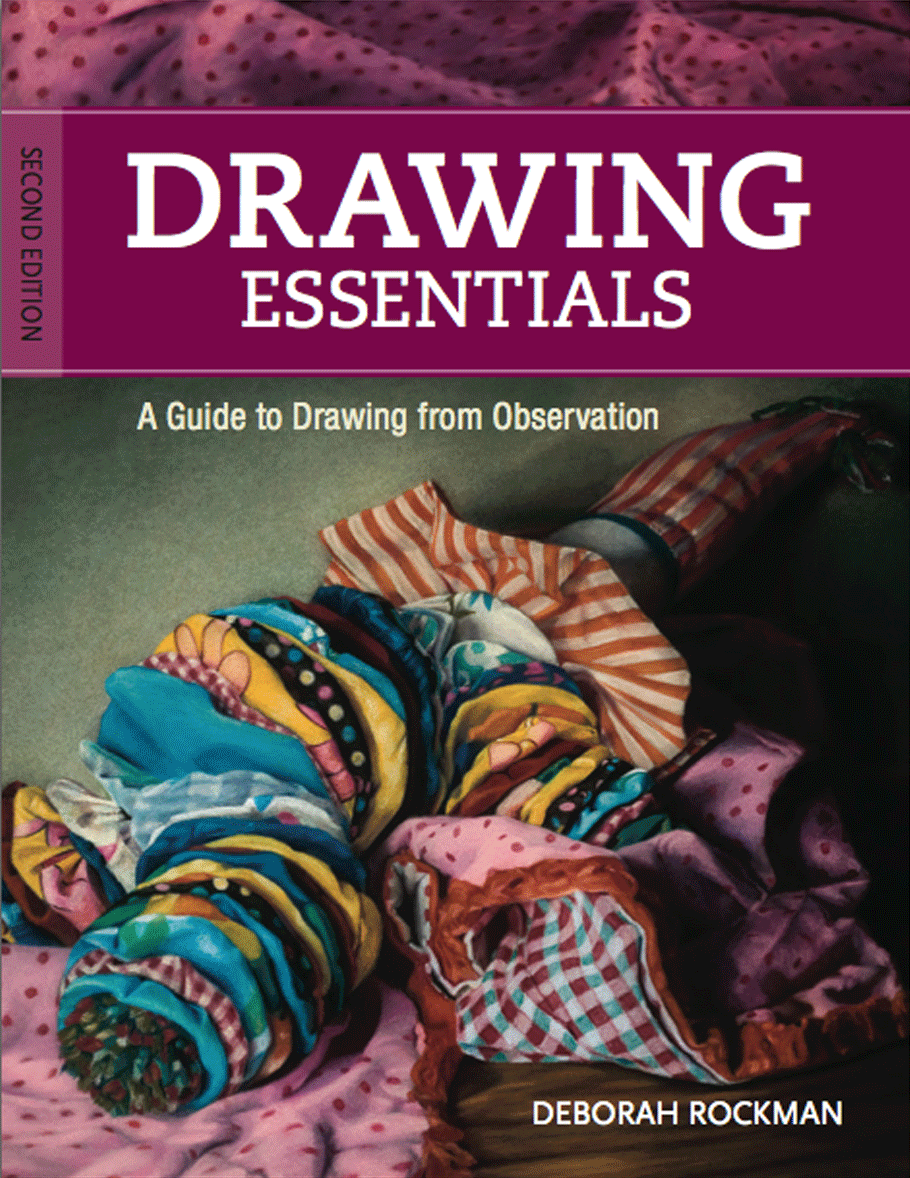 Buy it here!
Drawing Essentials: A Complete Guide to Drawing (3rd edition) thoroughly covers the three drawing subcategories that are most important at the foundation level--basic drawing (non-subject specific), figure drawing, and perspective drawing--explaining clearly and in depth the elements that are essential to depicting form and space on a two dimensional surface. The 3rd edition includes a chapter on drawing with color, and 79 new full color illustrations.
Addressing and illustrating studio experiences that are not effectively dealt with in other drawing books, this unique text elucidates such fundamental (yet challenging) concepts and methods as the process of sighting; scaling techniques; meaningful and descriptive line variation; observation and development of tonal structure; the conceptual impact of still-life objects; the unique challenges of the human figure and portraiture; basic and advanced perspective systems; brainstorming and the generation of ideas; and the use of photographs as reference. Throughout, award-winning artist, teacher, and author Deborah Rockman focuses on the cultivation of observational skills, increased sensitivity, critical thinking, technical refinement, and knowledge of materials.
Drawing Essentials further distinguishes itself from other texts on the market by including many high-quality student works drawn from Rockman's thirty-seven years of teaching experience, as well as carefully selected works from historical masters and numerous contemporary artists for whom drawing is a primary studio practice.